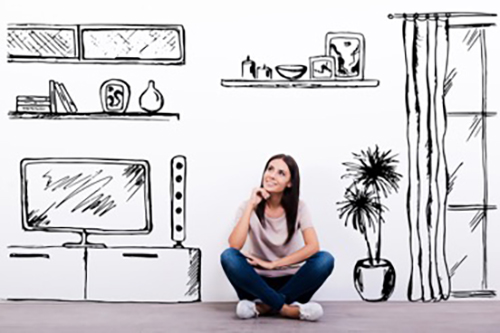 Making a mortgage payment, for most of us, is set up automatically through our banks and is probably not something that most homeowners give much thought to, after the initial mortgage process is completed. However, understanding how your payments are divided up and knowing what your money is really applied towards is something that most of us could benefit from. Your payment is broken up into four components: Principal and Interest, Taxes and Insurance (PITI).
Principal and Interest
As a homeowner, you are probably aware that your mortgage payments are applied to both the loan's principal balance as well as accrued interest. When you first begin making payments on your mortgage, a large percentage of the payment will be applied towards interest. However, as time goes on, the interest amount will shrink and more money will be applied towards the principal.
Taxes
Your taxes may be included in your monthly mortgage payment through an escrow account. With a mortgage escrow account, you pay the lender 1/12th of your annual tax bill each month to cover property taxes. Taxes will vary as your county assesses the value of your property.
Insurance
The last piece of your mortgage payment includes payments made to your homeowners insurance company. Insurance rates will vary depending on where you live and other risk factors. You get to choose your insurance company. As a good rule of thumb, you should get a minimum of three quotes when shopping for
insurance.
Private Mortgage Insurance (PMI)
If you are unable to put down at least 20 percent of the purchase price, you may be required to pay PMI. This type of insurance protects the lender in the case that you are unable to repay the loan amount and default on the mortgage.
As with anything involving your mortgage, don't be afraid to reach out to me at 602-900-1319 with any questions you may have. Mortgages can be confusing and it's always best to have a solid understanding of exactly where your money is going every month. Most of this is explained by the loan officer before you sign loan documents but it's always good to have a mortgage resource. I look forward to hearing from you.
Categorized in: Mortgage