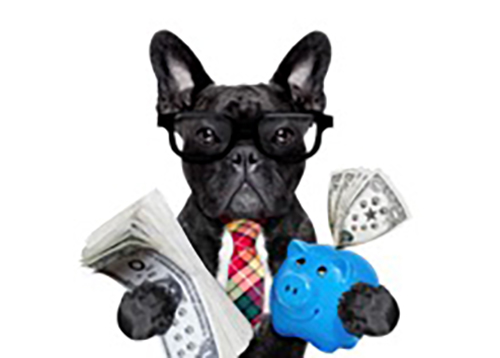 Buying a home is one of the biggest financial commitments you can make and can take years of financial preparation. Saving for a down payment is a vital step in your home buying process. Most banks ask for about 20% of the cost of the house for a conventional loan.
Whether you're just beginning to save or have been preparing for years, it's helpful to get a clear idea of how much you need for a down payment. Determine the price range of what you want and can afford in [area]. Do a bit of research on the areas you're interested in moving. Look at listing prices of houses with features that are important to you.
Get prequalified for a mortgage loan. Even if you're years away from actively looking for a home a pre-qualification can provide a great starting point. Getting prequalified will show you what loan amount a bank may approve, and thus how much house you can afford. From here you can work backwards to determine how much you need for a down payment.
Some small changes can add up to savings over time. If you have a couple years, look into different investments and savings accounts. A certificate of deposit, known as a CD, will help you accrue savings through a larger interest rate than typical savings accounts. Certificates of deposits work great if you have a bit of savings to start with and want to continue adding in the years leading up to your home buying. Investing in some low risk bonds can also add some great additional interest to your savings over time.
For less market dependent and lower risk savings, work on simple lifestyle adjustments. Save all of your change. Set a budget for yourself and stick to it. Use what you learn about how much you'll need for a down payment as a goal. Remember how much a short period of strict budgeting will pay off when you find your new home.
To get prequalified and figure out how much to save for your down payment, give [name] a call at 602-900-1319.
Categorized in: Credit