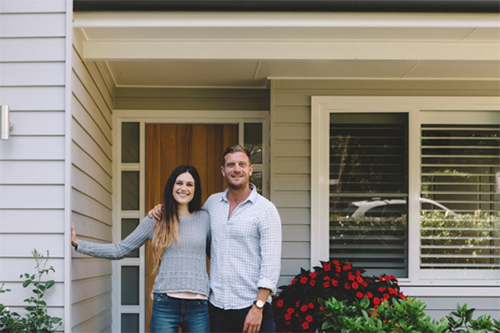 Real estate is notoriously a good investment and can be a source of pride. And, as a loan officer in [area], I am able to share in the joy of my clients! What other perks do you get as a homeowner? See the top 5 benefits of buying a home.
1. It Is A Good Investment –
Every monthly payment leads to increased equity in your home. As you pay off your mortgage, you gain more and more financial ownership of the property and, unlike your mortgage loan, the value of your home will appreciate.
2. Tax Rates Favor Homeowners –
You can deduct the interest you're paying on your mortgage from your tax return. In some areas, even property taxes can be deducted.
3. Know Exactly What You're Paying –
Assuming you have a fixed-rate mortgage, you can budget clearly knowing exactly how much your monthly mortgage payment will be. Depending on local laws, landlords can typically raise rent on a property once a year. So even if you're paying less in rent than you would on a mortgage, your rent could increase with the cost of living and inflation while a mortgage payment remains the same.
4. Feel A Connection To Your Community –
Owning a home gives you a sense of accomplishment, pride, and comfort in your neighborhood. Purchasing a home shows that you've decided to commit to an area and you become a part of your community. You can make yourself comfortable not only on your property, but with your neighbors and local restaurants and shops.
5. Let Your Creativity Go Wild –
When you purchase your home, you have no lease agreement or landlord stipulating what can and cannot be done to the property. You may have a homeowners' association that has some guidelines for the exterior of your house, but for the most part your house is yours to paint, nail, alter, and decorate however you please. Be willing to make any updates or renovations you want, as you will be the one to enjoy the end result until you decide to move on.
The benefits of owning your own home more than makes up for any stress involved during the purchasing process. When you own your house, you really can make it your home. A place you enjoy being, in a community you feel a connection to, while reaping tax benefits and growing your investment.
To learn more about purchasing a home in [area], reach out to me at any time. I look forward to hearing from you!
Categorized in: Real Estate