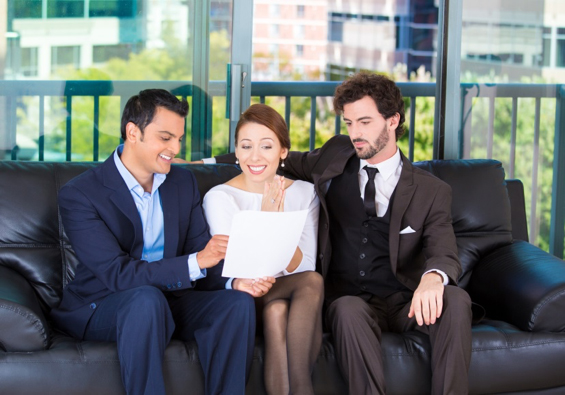 You may have seen the ads for mortgage companies with licenses in multiple states, often including states where there is no local branch. Sometimes, what one of these companies is offering may seem too good to be true, and here's why: it probably is! It's important to keep in mind that within the mortgage industry, there are many programs and products that only your local lenders are able to provide.
A nonlocal mortgage company may advertise their great rates, but it is much harder to hold them accountable than a local company. However, working with a local mortgage lender provides peace of mind as you can go meet with your loan officer one-on-one and make sure that all of your questions are answered in a timely manner.
There is also a huge incentive for local lenders to ensure you have a great experience—their reputation matters. A local loan officer's business depends, at least partially, on your satisfaction. Local lenders need to maintain high customer satisfaction to make certain they continue to get referrals for future business. You are going to share your experience with friends and family, good or bad, and your opinion can either mean more or less business for the loan officer down the road.
A local lender will also be more informed on the local market. Local mortgage companies and loan officers know the area and the real estate market. They work and live in the area, so they are acutely attuned to how it fluctuates.
For these reasons, local loan officers are not only more attractive to you, they are typically preferred to outside lenders by sellers and real estate agents. Sellers want to know that your loan officer will help you close a deal smoothly. The accountability and incentive to get referrals down the line are not only perks for you; they help a seller trust the deal will be handled well and quickly.
Please give me a call today at 602-900-1319 and let's get you started! I look forward to answering all of your questions.
Categorized in: Mortgage