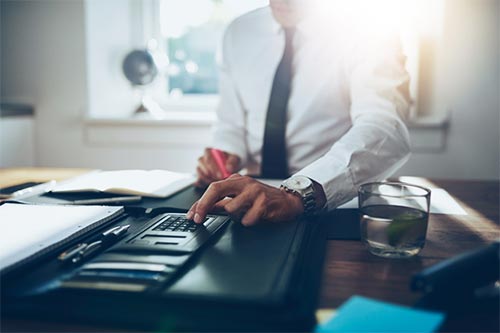 Have you been thinking about moving out of that old apartment and taking the big leap into your first home? There's so much to consider when making that decision.
Today we'll cover one important aspect of making sure you are financially ready to buy: your credit score. A credit score is a numerical expression based on an analysis of your credit files, to represent your credit worthiness. As a loan officer, I would use your credit scores to determine if you qualify for a loan, at what interest rate, and at what credit limits.
The best thing you can do to be credit "worthy" is to build up your credit. How is that done? Here's a checklist for you to follow:
Get the Facts. Run A Credit Report.
Unfortunately, credit reports are not always accurate. Be sure to check all three credit scores and compare them against one another. If you find any discrepancies, note them, and challenge the credit bureaus to re-check their records. Checking your credit report is also important because some people who are victims of identity theft might have bad credit scores due to financial fraud. You'll want to clear your record of all fraudulent charges and protect yourself from it ever happening again.
Bad Credit? Find Out Why.
Got bad credit? Then you need to find out what caused it. Are there delinquent payments or maybe a forgotten medical bill that went accidentally unpaid for years? Are you carrying too much debt on your credit cards? Whatever is causing it, find it and make adjustments as needed.
Make Payments On Time.
Building up your credit begins with a commitment to being organized, responsible, and thorough with the loans you choose to take out. This means being diligent with paying all bills on time.
Leave Accounts Open.
Closing accounts can actually harm your credit score. Sometimes it's better to just keep accounts open, even if they are going to sit idly.
Reduce Your Debt.
Carrying too much debt on credit cards lowers your credit score. Thus, one of the quickest ways to raise your score is to pay off your debt.
Getting your credit into good standing can be a time-consuming process, but it's necessary and ultimately worthwhile to help you get into a good home with a competitive rate.
I look forward to working with you when you're ready! Call me at 602-900-1319 with questions about this or any other loan-related issues as you prepare for home ownership in [area].